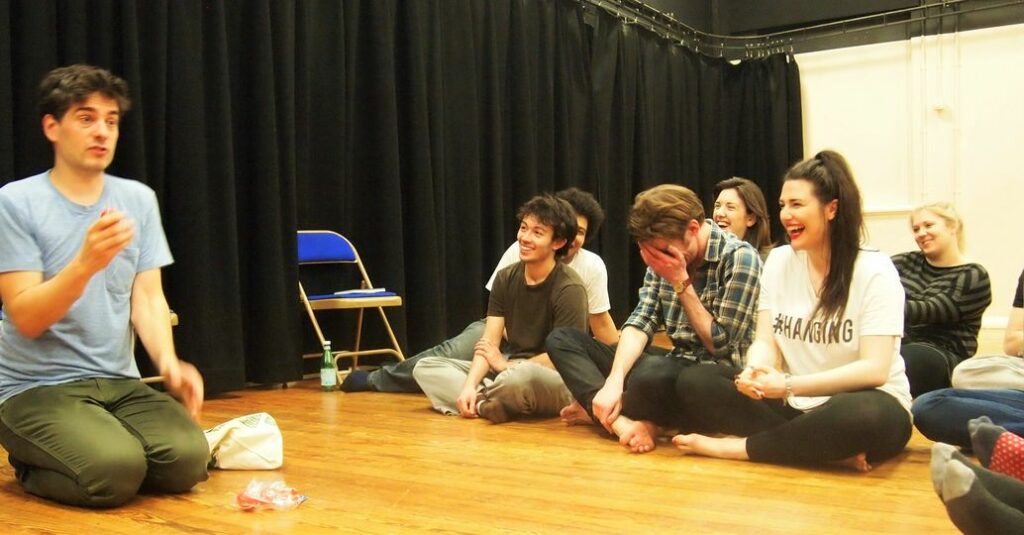 A workshop for anyone interested in playing in life or on stage. What happens when clowns meet normal people?
Every human being is a clown but only few have the courage to show it—Charlie Rivel
Find the pleasure of being ourselves, drop social masks and be open and take risks in a supportive environment. No need to be funny, let's aim to have fun and be real, break rules and disobey!
We learn that it is okay to make mistakes and fail… the audience love the Clowns for sharing their unique ineptness with them. Our everyday weaknesses turn into the Clown's strengths. Clowns liberate themselves from the demands of being 'good', proper and well behaved. We use a mixture of physical exercises, improvisation games and techniques to create clown theatre. We look at the performer-audience relationship and begin to discover and release our inner idiot and follow our impulses. We improvise and look at devising with the state of clown and experiment with playing for an audience in public spaces.
"Frank's workshop last year was one of the most glorious, ridiculous experiences I've ever had. And I've had a fairly glorious, ridiculous life. 10/10 would recommend", participant
'Frank is a really, truly awesome clown performer and teacher. I have had the pleasure to see him perform numerous times and take workshops with him, so I speak from personal experience when I say he is one of the most gifted and kind-hearted people I know.' Barnaby King
"I cannot recommend Frank and his work highly enough. I've done so many workshops over the years and this one stays with me…. Delightful, fun, ludicrous and yet insightful, powerful and thought-provoking" participant