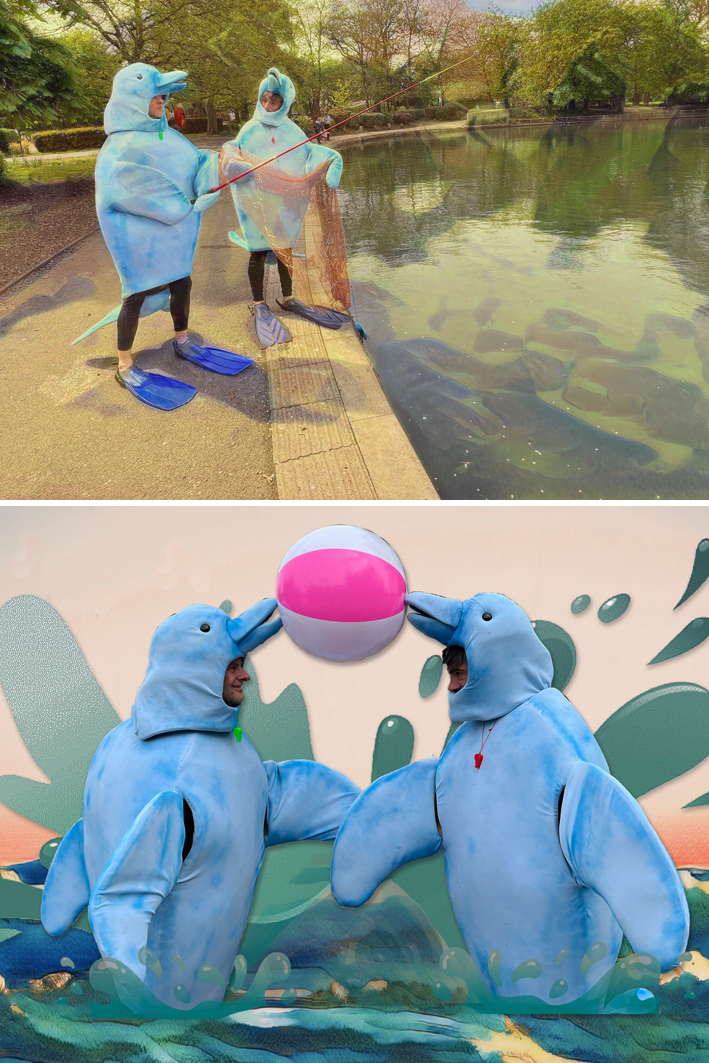 A hilarious walkabout act with two naughty, water spraying dolphins who tame the audience and teach them tricks.
Lots of fun and interaction for audiences of all ages. Included swimming with dolphins on land!
2021
Treefellas – A hilarious , interactive comedy walkabout about a tree family looking for somewhere to settle down.
As the forests are getting smaller and smaller these trees choose to live with the humans. Our walking and talking trees blend in with human behaviour, interact and cause gentle chaos by putting down roots in the wrong place, telling stories about their ancient lives, playing games with the humans and bringing nature's beauty to town.
Two performers in oversized tree costumes and one sapling puppet looking like real trees- the only difference: they talk, walk, tease and misbehave and they have a story to tell…
Walkabout theatre for audiences of all ages. Very adaptable to different audiences and environments and perfect for socially distanced interactions.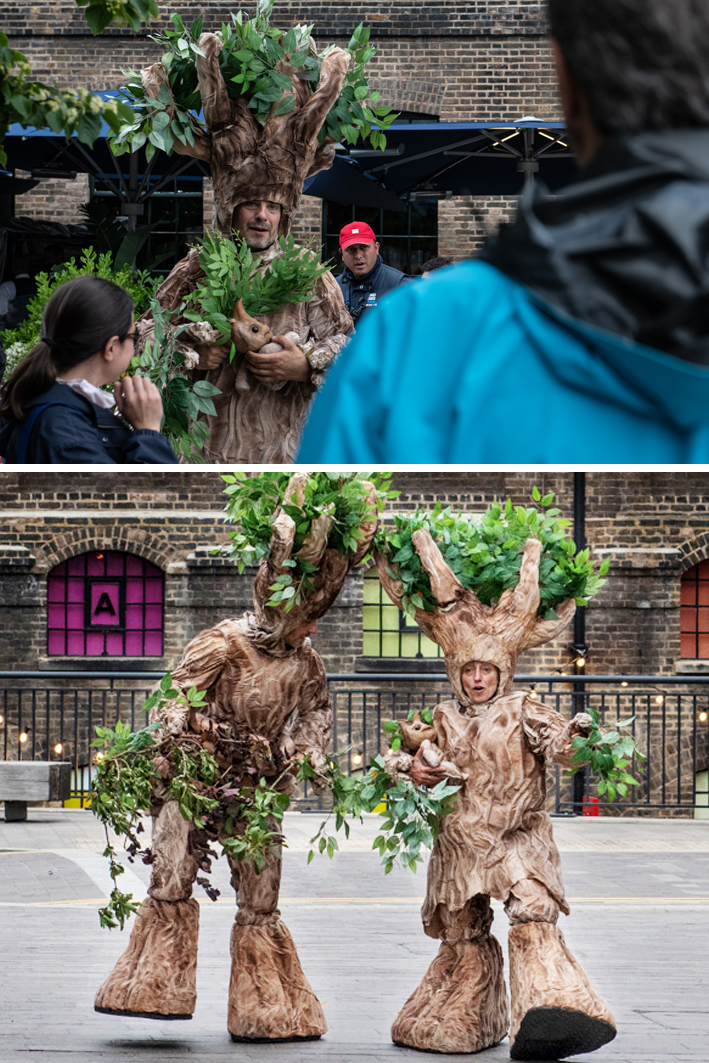 2017
Director: John Wright
Composer: Bob Karper
AV/light: Arnim Fries
Choreographer: Robin Dingemans
Design: Kate Bunce
Frank Wurzinger and John Wright team up again in the hilarious new clown show, 'Me! Me! Me!'- a comedic exploration of Echo and Narcissus with a modern twist: Mobile phones, social media, selfie sticks, slapstick, and a huge ego.
Me! Me! Me! includes modern dance, spoken word and an incredible amount of acting. A Tremendous Show. With an Unbelievably Talented Star, who created it all Himself. This Amazing Show Makes Theatre Great Again.
Frank thinks this is the best show ever to be created by a human being. Come and see for yourself!
2014
Director: John Wright
Sound/Music: Bob Karper
Deviser: Stephen Harper
Goodbye Gunther suitable 10+
Show length: 60mins approximatel
A hilarious one man comedy about death. Directed by multi award-winning John Wright.
Winner of the 2013 Mimetic Award
When Günther Obermaier finds out that he has not long left to live, he starts to live his life to the full. We are charmed by his optimism and appalled by his denial. This is a funny and ultimately life-affirming show about death, bizarre and ridiculous but never trivialising its subject matter. We laugh at Günther but we never lose sight of his humanity. A charming mix of physical comedy, pathos, tragedy and utter nonsense.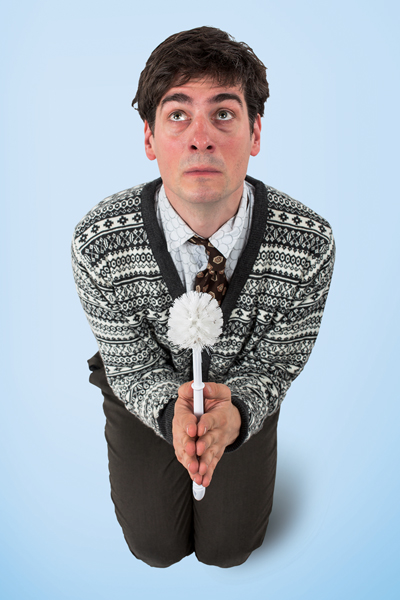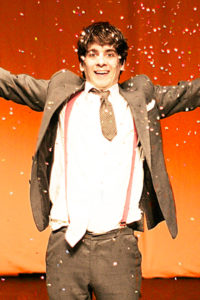 2011
'The Confetti Maker' is a day in the life of a full-time confetti factory worker. Full of optimism, he pursues his profession: making confetti; cutting, perforating, shredding – all day, every day – but he has ambitions, dreams and fears far beyond the mundane factory life. Romance … love … family …
'The Confetti Maker' is a highly visual piece. It combines slapstick, puppetry, absurd storytelling, improvisation and lots of small bits of paper, which are expertly woven into a humorous, yet poignant show.
Directed by award winning physical theatre director John Wright (Trestle, Told by an Idiot), supported by the Arts Council England and Jackson's Lane. Suitable for anyone age 8+, show length approx 60mins.
This interactive mix and mingle act is an ideal icebreaker, creating gentle chaos and laughter. Initially appearing as a professional waiter, the guests soon realise that this is a waiter with a twist.