This interactive mix and mingle act is an ideal icebreaker, creating gentle chaos and laughter. Initially appearing as a professional waiter, the guests soon realise that this is a waiter with a twist. Always trying his best, he serves the wrong food, falls over, drops and juggles plates and knives and gets into even more trouble trying to sort out the mess. Inept cleaning, pest control and bizarre words of wisdom are all part of the service – mayhem for all kinds of occasions: Corporate events, birthdays, weddings and Christmas parties. Frank has years of experience as an actor, clown and improviser. He has learned to walk the line between entertainment and anarchy, always ensuring the joke is on him.
"It was great to have Frank performing as a comedy waiter at The Royal Gala Dinner, he got the evening of to a hilarious start and had the guests laughing non-stop throughout their 4 courses."
Emma Harris Royal and Derngate Northampton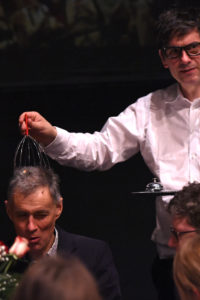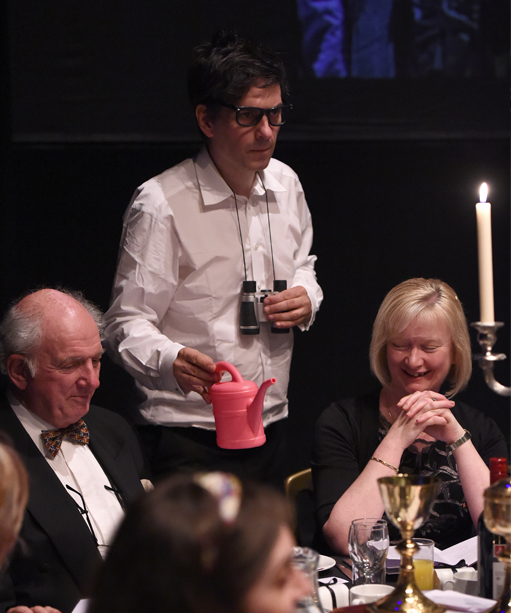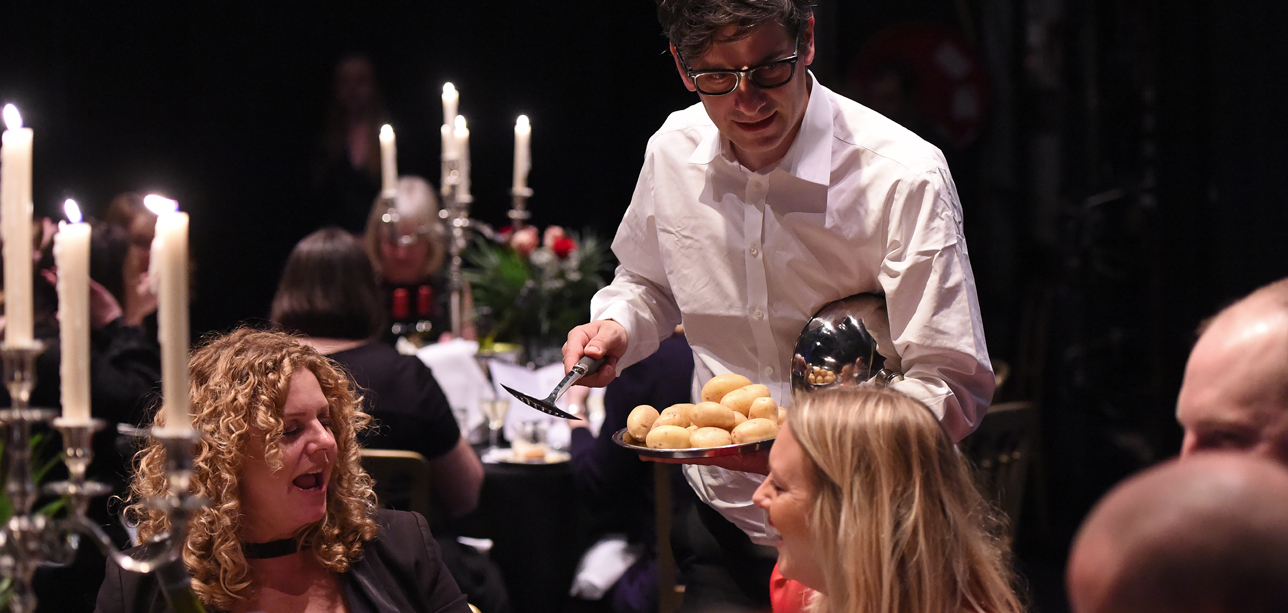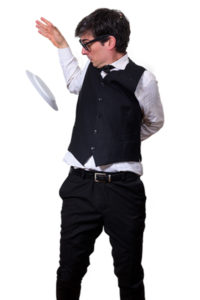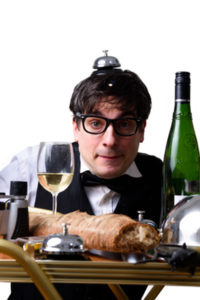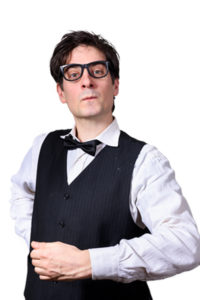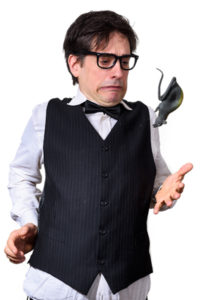 Frank's solo shows have played around the world from Soho Theatre London to the Kennedy Centre in Washington DC (USA) to the Columbian International Clown Festival, Bogotá.