PROFESSIONAL IDIOT, CLOWN, ACTOR, THEATRE MAKER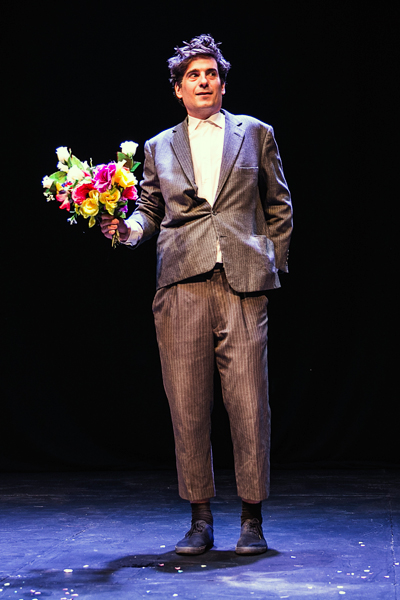 Clown, Actor, Theatre Maker
Frank, born in Germany, has lived nearly half his life in the UK. He is a theatre maker, workshop leader, actor, director and modern clown whose interest in performing started as a teenager learning circus skills…
He blames his influential teachers Franki Anderson (Fool) and Guy Dartnell (Voice/Improvisation) for him becoming the professional idiot he is today. Through those teachers, he discovered the joy of performing authentically and in the moment.
Frank's solo shows have played around the world from Soho Theatre London to the Kennedy Centre in Washington DC (USA) to the Columbian International Clown Festival, Bogotá.
This interactive mix and mingle act is an ideal icebreaker, creating gentle chaos and laughter. Initially appearing as a professional waiter, the guests soon realise that this is a waiter with a twist.